Remote automated cloud backup
Remote automated Cloud backup
---
Our remote backup solution and application was developed with businesses in mind. We protect your important data from disaster automatically, conveniently and securely. It uses the latest technology, security and encryption techniques to automatically upload your data from your Laptop, Workstation or Server to our secured remote cloud infrastructure via your internet connection.
Manually backing up your data is old school, its no longer an inconvenience as via an automatic schedule your critical Data is uploaded to our data centre, ensuring peace of mind that your Personal or Business data is protected and secured offsite.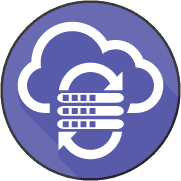 Customisable schedules

Schedules are customisable – backup once a day or once an hour.
You choose which information is backed up.
Backups are performed automatically according to your schedule – no further input required.
Backup and restore at the click of a button.

Bandwidth efficient

After initial backup only the changes to data are updated to the cloud Servers – bandwidth is conserved.
Old versions of your files are archived – if ever need to recover further back than your last backup – recover a corrupted file.
Our Remote backup application backs up files even when open – no closing out – minimal disruption.

Secure

Data is transmitted using secure encryption techniques so your data remains private and secure at all times.
Backup servers are located in Class A Data facilities with dual redundant servers.

Full Support

Backup application and storage in the cloud is provided with full support.
Reports are emailed daily to nominated person as to status of status of daily backups, alerting you to any problem, and these can be then attended to.
Restoring data is simple, quick and cost free; all you need is a working internet connection.